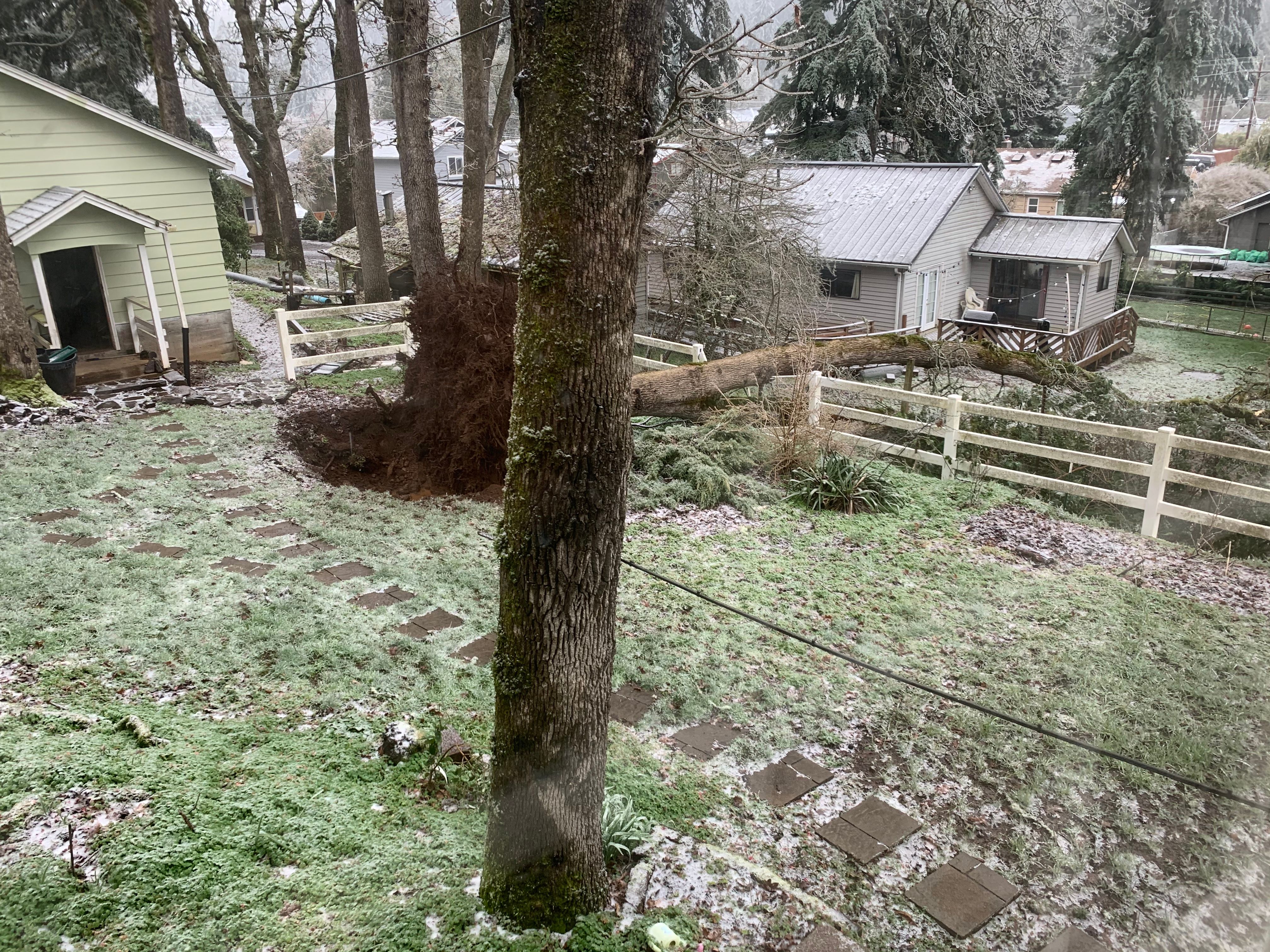 The heaviest ice storm in at least many decades hit the Willamette Valley in February 2021. My parents remember having ice storms most years. Said the ice would cull the trees' branches, but without any heavy ice in so long, these massive oaks have not been culled. The one down in this photo fell at 12:30 p.m. on February 12th. Two hours later, after patching the water line that broke with the roots coming up, my Dad, daughter and I stood and watched the tree behind it fall.
That night, we slept in the basement to stay safe from trees. No power, so we cooked on the campstove and played games by candle and flashlight. Over the night, the tree in the foreground also fell, and uprooted the water again, along with all the other utilities. At 7 a.m., my godsend neighbor knocked on the door to let us know we now had a natural gas leak. Sure enough, once I'd come back to the basement with freshly cleared nostrils, I smelled the gas in the basement. We stayed with my folks for a couple nights, but they also had no power. Insurance put me and the girls up in a hotel.
The sweet girl in this photo is my daughter's friend - stopped by a few days later to see how we'd fared through the storm.