RELEASES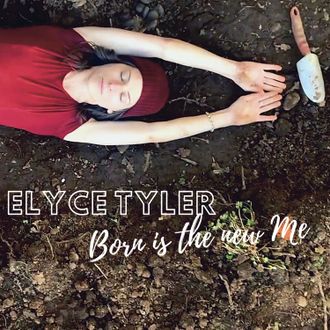 BORN IS THE NEW ME
Released April 29, 2022
This song came to me while riding shotgun in a friend's car in Colorado. The sudden, shocking end of my 15-year marriage had hit me with an otherworldly dose of trauma. It threatened to crush and bury me; I let it transform me instead.

Two months after writing this song, I met Ben Ewing. From our first jam, we were a band. I was amazed and had my confidence hugely bolstered for such an incredible drummer and human being as Ben to throw me his total support. This is the first song we recorded together.
Days before the new year, 2022, Ben died tragically. I am releasing this song in his honor. He will be deeply missed and always loved. It brings me enormous comfort to be able to show the world what a talented drummer he was. He added so much depth and interest to every song he played.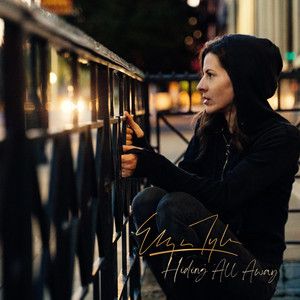 HIDING ALL AWAY
Released July 22, 2022
Hiding All Away  exposes the inner tyrant: that ego that would terrify us into promulgating a fantasy self - a version that denies flaws and shows only strengths. When we buy and sell that fake "perfect" self, we necessarily gravitate to the shadows, to hide the "unacceptable." We attempt to hide it from others, but succeed at hiding from ourselves. This is opposite to a path of enlightenment; it is a path to insanity.
                    
But aren't tyrants themselves terrified? Isn't their tyranny a self-protective response to fear?
Hiding All Away was written for a loved one whose persona was enforced on all, and yet utterly transparent to all but himself. As I sang the song, though, its message became ever more loudly directed at me. In spite of my purported devotion to truth and radical honesty, what less wonderful parts of myself do I yet try to hide around a corner? What do I imagine is successfully hidden away, while I appear to everyone else a fool, crouching in plain sight?
               
Hiding All Away elucidates the futility and madness of hiding behind a false image. Even if I manage it and win love for that image, what do I gain? The unrelenting drive of the guitar and drums, pounding in sync, underpinned by the pulsing bass and keyboard synths, portrays the power of the fear that in turn powers the inner tyrant, but also the power of truth, which ultimately beats out every lie. The truth IS; the lie requires constant tending. Topped off with soaring, dynamic vocals, Hiding All Away is calling us all out from around our corners.
DEBUT ALBUM
Released Sept. 8, 2017
This album was recorded and released in 2017, with my ex on production. Monetization rights were lost in the divorce, but no matter! As long as people can still hear the songs, I'm happy!