I know, nice life for a "refugee." But still, I'd rather be at home and back in my studio! Every day from our fourth story hotel room (which for some reason keeps making me dizzy), this is what I see: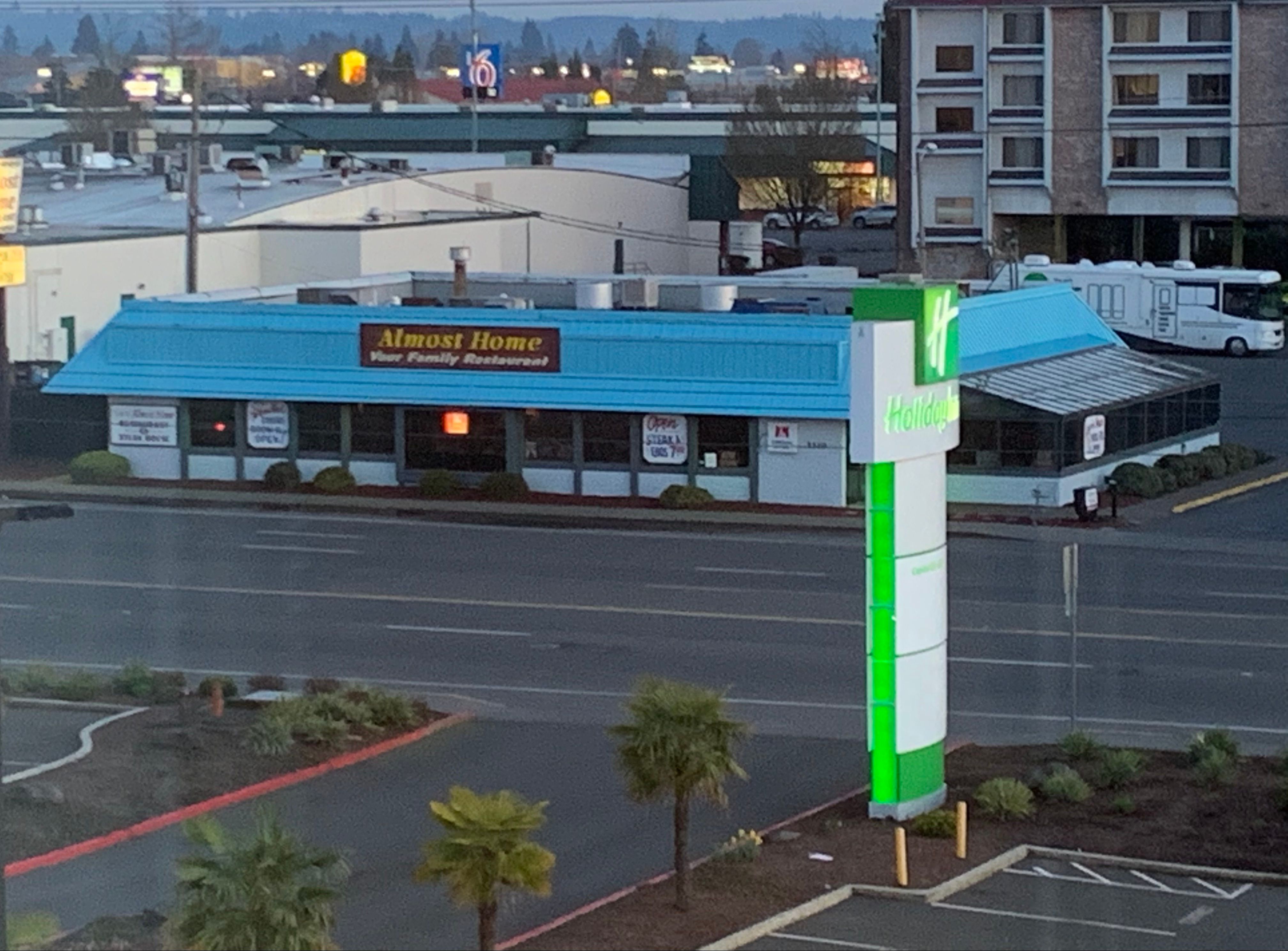 Around day 3, this sight felt like a sign of encouragement. By day 10 (at which point I was already accidentally referring to my hotel room as my "apartment"), it struck me as ironic. Now, 28 days in to this hotel room stay, I am finally able to look out at this sign and know it is true. I most likely have this weekend left to go, but the hotel days are numbered!
September 2020 it was unprecedented forest fires that threatened our home and forced us out for over a week. February 2021 it was an ice storm. What will the next extreme weather event be for Oregon, my home, sweet home?